Collaboration With Your Entire Design/Build Team
Perhaps you already have a set of plans and would like to partner with us to:
Review the viability of the design
Create a budget
Develop a schedule
Proceed with construction & installation
When we join a developer or property owner early in the Design-Build process, we find that we can ensure the efficiency and innovation needed to meet their project goals.
Professional & Creative Solutions
We find time and again, that early cooperation between a developer and our design team leads to work being completed sooner, and usually more cost-effectively. A project that involves the mechanical contractor early on often performs more seamlessly later on. Many of our Design/Build clients have been pleasantly surprised to find their mechanical systems, and hence, their entire project, working better than they could have imagined.
Since 1972 we have been partnering with clients who need professional and creative solutions for their commercial, warehouse, restaurant, and industrial properties. We are willing to join at any point in the life cycle of a building or property.
Full Service and Full Cycle
Cooper Oates has always prioritized quality and treating customers right while delivering services for all parts of your building ownership cycle. Over the past half-decade in business, we have installed systems, serviced them time and again over their lives, and then replaced these systems when they reached the end of their useful life. We stand behind the quality of our design and workmanship over the entire life of your system.
As a full-service mechanical contractor, Cooper Oates can handle every aspect of your design process. Working from an initial drafting board drawing or a general set of building specifications, our engineering team can create a detailed set of plans that are ready for implementation at the construction site. We use the latest design software to work efficiently with all members of your build team, including architects, and general contractors.
Contact Cooper Oates for comprehensive mechanical design/build services
in Northern California. Call

(916) 381-4611

to start the planning process.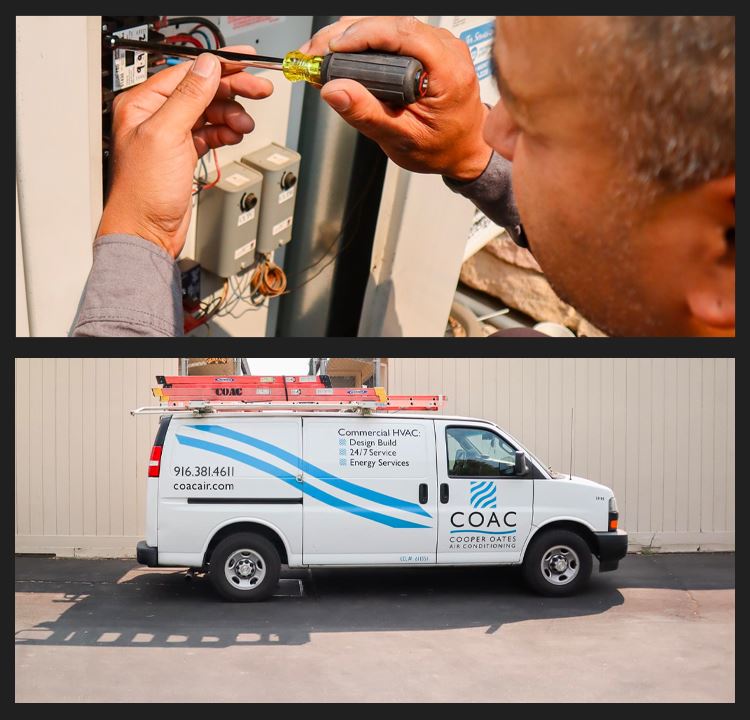 Your Building Life Cycle Partner
We partner with you to craft the highest return on your building investments.