Experts in Plan & Spec Projects
Estimating Professionals
Detailed and Expedient Bidding
Service Excellence After the Installation
Pricing Your Project
Besides efficiency and feasibility of construction, the most important quality of any mechanical system is typically the price. Every project has a budget, and Cooper Oates wants to help you stick to yours. Our staff works with you to create a quote and will do everything in our power to keep your plan within your budget.
More Than Just a Price
Cooper Oates can price any commercial mechanical system or based on plans and specifications you provide. General contractors frequently approach us for "budget" or "final pricing" on such "plan and spec" projects. Many customers request pricing based on the estimated scope of a project alone, without specifications and engineering drawings. We work out plan and spec quotes on a regular basis and are happy to price a project that works well and fits within your budget. Upon request, we will add our design expertise to help you define and refine the scope of your project and create a realistic estimate of what will be involved.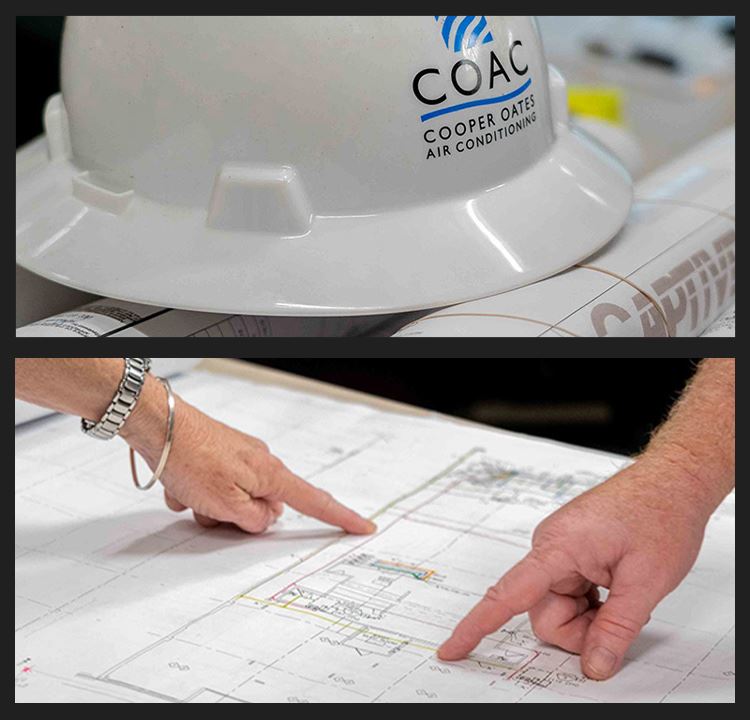 Your Building Life Cycle Partner
We partner with you to craft the highest return on your building investments.