Cooper Oates Creates Seamless Hydronic Solutions
Hydronic heating and cooling systems use water, steam, or a water-based mixture to facilitate heat transfer around your facility. Because water is capable of absorbing and containing an abundance of thermal energy, it is an ideal choice for providing even and reliable heating and cooling across large spaces, including industrial and commercial facilities. For this reason, many buildings are constructed with hydronic systems. Hydronic systems tend to save space and are often more efficient than comparable forced-air systems.
Cooper Oates' goal is to ensure constructability, maintainability, and sustainability of our clients' mechanical piping projects. Our process utilizes an optimal blend of collaborative planning, innovative engineering, and time-tested technical expertise to design, build, and service high-quality water-based cooling and heating systems. No matter the size or scope of your building, let us work with you to construct a hydronic HVAC system that's durable and seamlessly integrated into your property.
The Local Leaders in Hydronic HVAC Services
The key to a well-designed, high-performance hydronic HVAC system is proper planning and seamless integration throughout your building's construction. Creating a completely customized hydronic system ensures that not only will your building be comfortable in all the places it needs to be, but that your system is also efficient and built to last. Your business can depend on Cooper Oates to design and construct it right.
We're the team prepared to handle project's your hydronic needs, including:
Chillers & cooling towers
Boilers & water heaters
Radiant systems
Steam systems
Process systems
Plumbing
Cogeneration
Start your construction project by calling Cooper Oates at (916) 381-4611 and learn more about our hydronic HVAC design, construction, and maintenance services.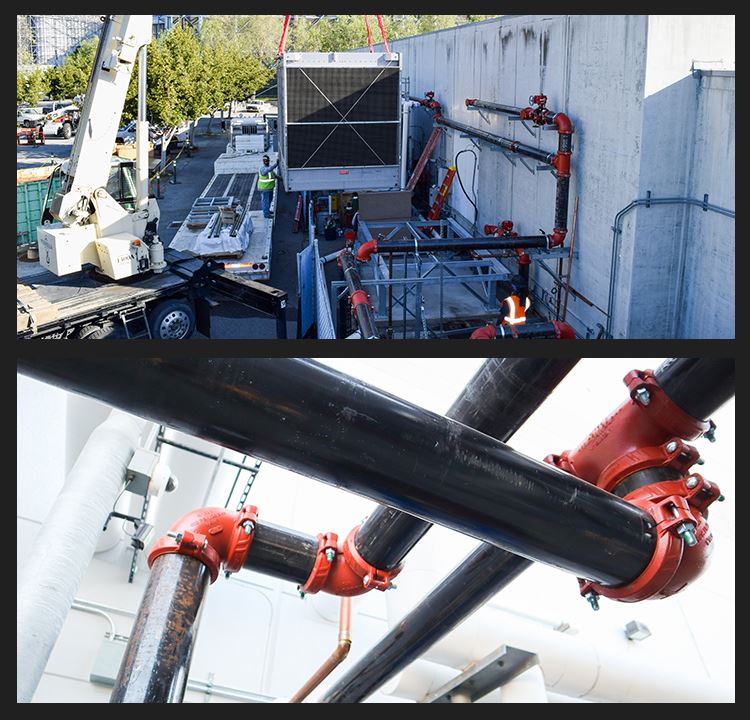 Your Building Life Cycle Partner
We partner with you to craft the highest return on your building investments.