Plumbing/HVAC Replacements and Retrofits for the Greater Sacramento Region
Is Your Facility in Need of a Professional Intervention?
Building owners, property managers, and facility managers usually find out that the mechanical systems of their buildings are running inefficiently when the utility bills go up, sometimes to the extent that the utility company imposes a surcharge. They also hear tenant complaints of "too hot or too cold" more often, and service calls quickly pile up. This is the sign when the units themselves have approached the end of their useful lives. It's an expensive proposition to replace them, especially when tenants are terminating their leases, but it needs to be done.
For most, the benefits of an equipment replacement for their building outweighs the long-term costs of vacancy due to an uncomfortable indoor environment and inefficient mechanical system. Some of the positive changes you could experience with your system upgrade or replacement include:
Improved energy efficiency by cutting utility costs
Improved occupant satisfaction, and productivity, leading to tenant retention
Reduce emergency repairs and the chance of unforeseen equipment breakdowns
Utilization of modern technology such as building automation systems or remote monitoring capabilities for tighter control of the systems
Building code compliance
Special Project Experts
Special projects, a term often used in conjunction with a replacement, retrofit, or tenant improvement, are just as they sound - a specialty project. These projects, often overlapping in both service and construction work, typically take place in occupied buildings, run on a tight schedule, and require creative problem solving to avoid disrupting tenants. They can range in nature from equipment replacements/retrofits to control upgrades to small tenant improvements or building upgrades.
Special Projects often have unique criteria and require ingenuity and construction excellence for which Cooper Oates is particularly suited for. We pride ourselves on being proactive and agile while delivering strategic value-driven solutions. We work with businesses throughout the greater Sacramento region, as far north as Chico, CA, east to Napa, west to Placerville, south to Turlock and in between including: Rancho Cordova, Folsom, Elk Grove, Roseville, Woodland, Stockton, Davis, Yuba City, Auburn, Sutter Creek and Lincoln.
Plumbing & HVAC Equipment Change Out & Retrofit Solutions
Our Special Projects Team focuses on equipment replacements and retrofits with minimal disruption in occupied buildings. They work from the engineering design of HVAC projects such as tenant improvements, simple equipment change-outs, duct modifications, extensions, retro-commissioning, digital and pneumatic control replacements to the larger retrofit projects that require building modifications.
Their area of expertise includes mechanical engineering design and structural review, new HVAC equipment upgrade options, energy improvements, temporary heating and cooling systems, replacement options, and building department compliance. They are extremely knowledgeable with the new trends in new technology offered in the HVAC industry. The Cooper Oates Special Projects staff are leading experts in difficult and challenging projects, retrofits, and tenant improvements. We have over 50 years of experience serving the greater Sacramento valley.
Types of Buildings Our Special Projects Team Has Experience With:
Medical Office Buildings (Clean Rooms)
Laboratories
Retail Stores
School Facilities
Warehouses
Federal and State Occupied Buildings
Hotels and Motels
Airports
Churches and Centers of Worship
Retirement Facilities
Industrial Facilities
Office Buildings
Gymnasiums
Grocery Stores
Manufacturing Facilities
Grow Houses
County Agencies
Casinos
Stadiums
Hospitals
Restaurants
Types of Special Projects Our Team has Completed:
Fan Walls
AHU Retrofits
Chillers
Cooling Towers
Water Source Heat Pumps
Steam Boilers
Boiler Replacements
Boxcar Units
VAV's and Re-heat Coils
Pneumatic Controls to DDC Replacement
VRV New Install
VRF Retrofit
Multizone Units
Large and Small Split Systems
Mini Split Systems/Single and Multi-head
Computer Room Units
Evaporative Systems
Packaged Units Heat Pump and Gas Any Size
Walk-in Freezers and Coolers
Dehumidification Equipment
Kitchen Hoods and Duct Wraps
Exhaust Fans
DDC Replacement
Cooper Oates Provides Value Throughout Your Project
With Cooper Oates, a retrofit solution for older buildings is rarely just "buy a whole new system." We work to prolong what equipment you already have through expert repair and maintenance- our goal is to help you increase the return on your building investment. We find creative solutions and the best-fit in the latest technologies to help you reduce costs. We also find that replacement may not be the answer. In one client's equipment replacement and control upgrades project, we found that utility expenses went down by $20,000 a year and the building went from an EnergyStar Benchmark of 44 to 81, certifying it as an EnergyStar building.
Helping You Increase the Return on Your Building Investment
We're dedicated to eliminating any waste of resources, time, or money. By carefully utilizing clients' resources, we aim to find root causes and sustainable solutions. This has been a guiding principle of our company since 1972. We meet with the building owner and owners' representatives to determine the full extent of their challenges and to develop a portfolio of solutions with minimal disruption to your building occupants and expedited service response times.
Looking for a solution for your building's mechanical system? Contact us to get started, and our team of experts will help you achieve the outcome you need.
View Our Replacement/Retrofit Project Case Studies: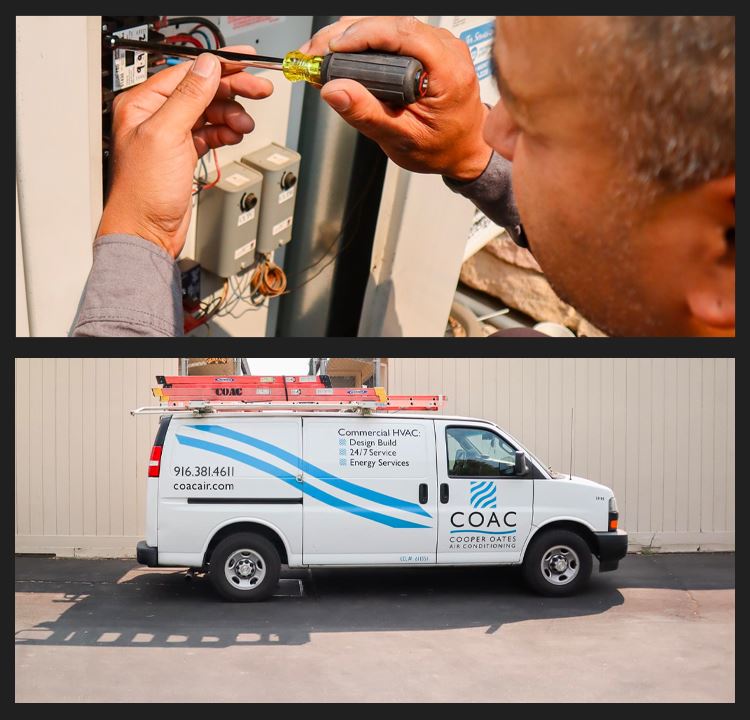 Your Building Life Cycle Partner
We partner with you to craft the highest return on your building investments.