Sacramento's Premiere Mechanical Service Provider
Cooper Oates is an experienced, full-service mechanical contractor that provides high-quality air conditioning, heating, environmental air quality, and plumbing solutions to commercial clients and industrial properties throughout the Sacramento Valley and the surrounding area. We have gone beyond customer expectations for over 50 years. Let us show you how we uphold our reputation for excellence.
Our Vision
Ensure value to every customer through quality craftsmanship and lasting solutions delivered by skilled professionals.
Our vision is the guiding principle behind everything we do. It shapes how we run our business, how we serve our customers, and how we treat our employees. This guiding principle has led us to success over the years, and we continue to follow it every single day.
Our Mission
Help customers increase the return on their building investment.
Your building, whether a small commercial property or a major industrial installation, is one of the most valuable assets you own. You need a mechanical contractor who recognizes this importance and treats it as such. Cooper Oates assists our customers in managing the full life-cycle cost of their air conditioning and plumbing systems through efficient design, effective construction, dependable service, and quality craftsmanship delivered by skilled professionals. If you are a tenant, your lease space also needs to be in top running order. The comfort and productivity of both employees and clientele are important to the success of your enterprise.
Our customers are building owners, tenants, property managers, general contractors, and developers. As dedicated commercial HVAC and plumbing service providers, we clearly understand your facility's needs. We provide you with the information and recommendations that allow you to make informed decisions. We can solve indoor climate and plumbing problems through sophisticated engineering and design solutions… and sometimes through simple troubleshooting, repair services, and common sense.
Here are just a few other ways we help our customers:
Reduce our customers' cost of installation and service through more efficient construction, proper maintenance, and innovative and creative solutions
Emphasize quality in everything we do, exemplified by our people, equipment, trucks, tools, paperwork, and overall work environment
Provide honest, long-term perspective about the solutions we recommend and about our own business. We expect Cooper Oates to expand and thrive in a planned and thoughtful manner, with terrific employees, great customers, and without debt.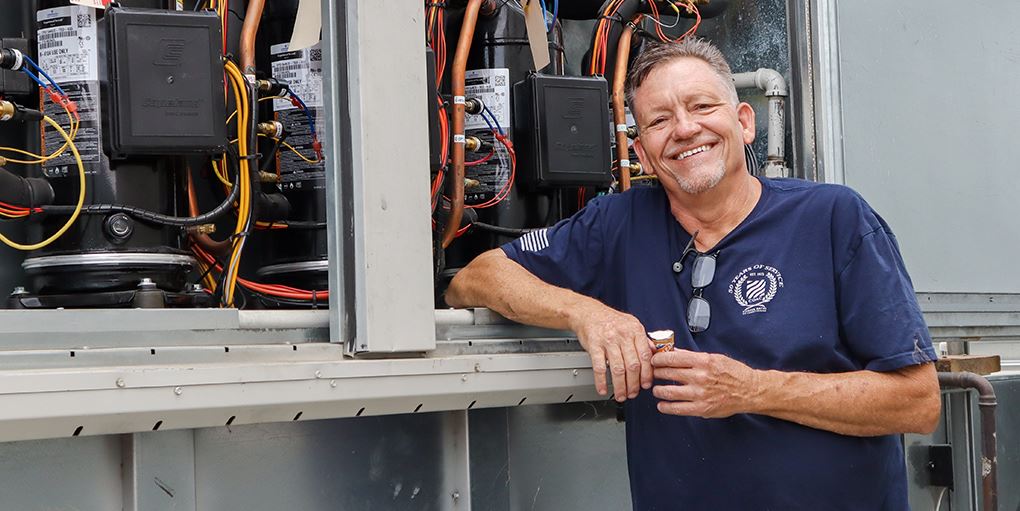 Commercial & Industrial Experts