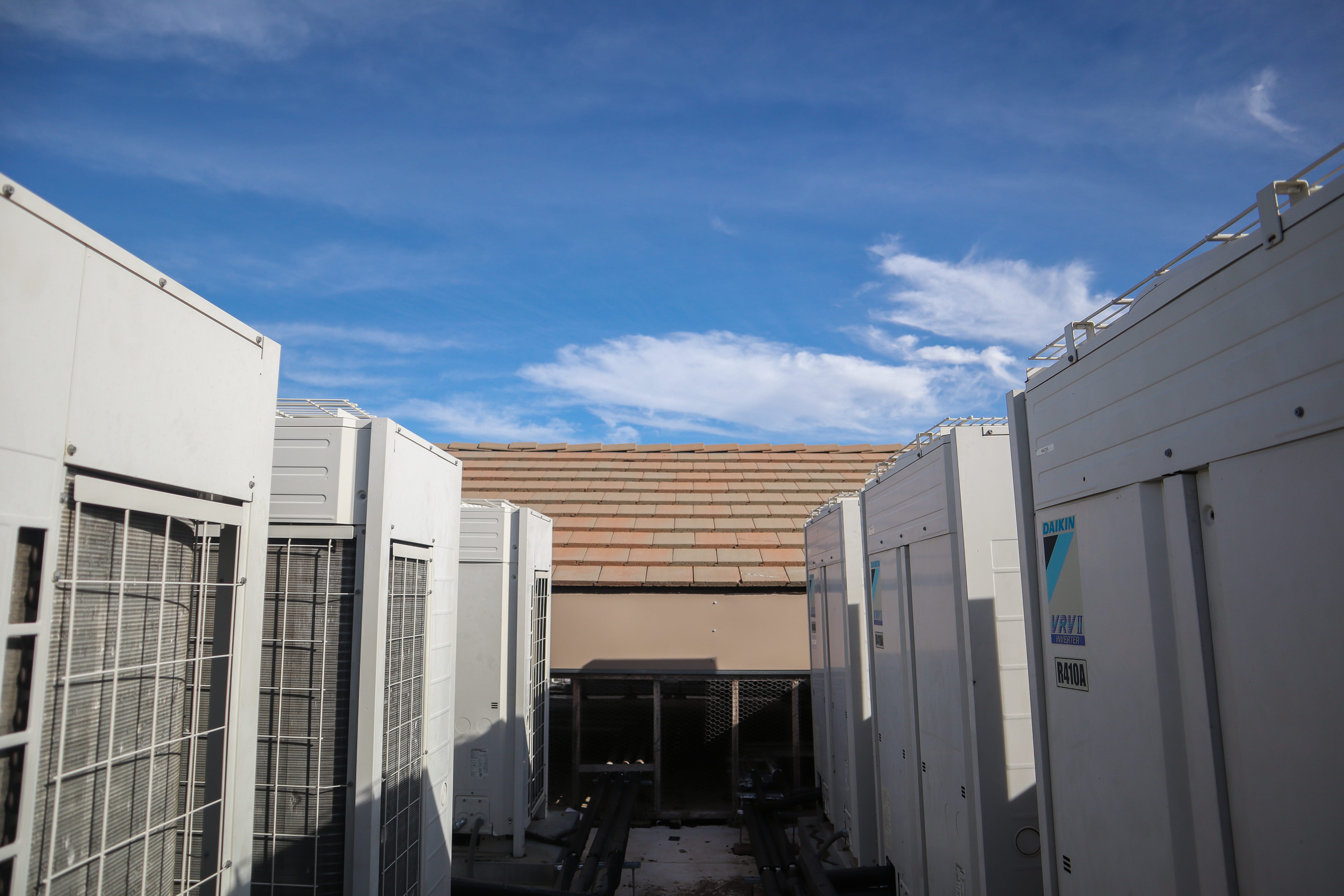 Commercial vs. Residential HVAC
Whether you are a building owner, property manager or an aspiring HVAC technician curious about the best career path, you may be wondering: what are the differences between commercial and residential HVAC systems? With over 50 years of experience servicing commercial HVAC systems of the greater Sacramento region, Cooper Oates has the expertise to give you a thorough understanding of the differences in systems and complexities.
Read below for a comparison of commercial and residential HVAC systems such as size, complexity, placement, drainage, and maintenance demands and how to ensure your commercial system is kept in top-tier condition.
So- What's the Big Deal?
No two HAVC systems are alike, whether it be commercial or residential. However, while the systems may serve the same purpose (we all want to work in a comfortable indoor environment- not too hot and not too cold!), commercial and residential HVAC systems have significant differences dictating the requirements for both service and installation. It is important to understand these differences when vetting a service provider or deciding whether to go into the field of residential or commercial HVAC service.
1. Size
The first main difference, and most likely the first that comes to mind, is the sheer size of the HVAC system. Commercial HVAC systems are typically much larger, and therefore have a much greater capacity than residential systems as they are designed to handle giant spaces and keep up with the demands of a commercial building. It seems quite obvious- it takes a lot more mechanical power to control the temperature of a 40,000-square-foot office building than a 2,800-square-foot residential home, right? Due to this, commercial HVAC systems are a much larger beast to properly maintain and service.
2. Complexity
As comes with the larger size, commercial HVAC systems are far more complex than residential systems. For example, commercial units can be modular- meaning that, instead of one large unit, several smaller units are placed on the roof to air condition a commercial space. This is common for commercial facilities, because a single smaller unit is easier to be upgraded or replaced versus replacing one large unit when something goes wrong.
Commercial systems are often required to maintain a certain temperature to comply with standards set by the building code as well. Unlike the mostly uniform demands of a residential HVAC system, commercial HVAC systems are often required to provide different temperature or humidity levels to different parts of a building; for example, requirements could differ for a personal office versus a temperature-sensitive production area of a facility.
In addition, the installation process of a commercial HVAC system is a much more complex process than a residential system, and therefore is essential to hire a qualified commercial HVAC contractor with extensive experience with large commercial equipment.
3. Placement
Another key difference between commercial and residential HVAC systems is their placement. Most residential HVAC units are placed in the backyard or right outside the building, while commercial HVAC units are most often placed on the roof to save indoor space. Additionally, putting the unit on the roof can reduce noise pollution created by the system inside the building.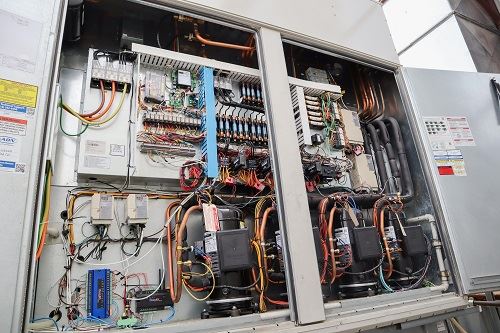 4. Drainage
Commercial HVAC units require greater drainage capabilities than residential systems. This is because commercial systems work to cool a much larger space, and therefore much more moisture is cycling through the system. As a result, a commercial HVAC system requires a more detailed and thorough drainage system to optimize unit performance. Often, drainage systems for commercial HVAC units can be placed in multiple areas around the building.
5. Maintenance Demands- Be Proactive!
The maintenance demands for a commercial HVAC system tend to vary significantly compared to maintaining a residential system. Due to the listed reasons above, commercial HVAC systems should receive regular planned maintenance more often than residential systems because there are many more consequences (think financial loss!) for a failure of a commercial HVAC system compared to your personal home.
It's recommended to enter into a planned maintenance service agreement for the management of a commercial HVAC system- this often includes four quarterly maintenance visits and a guarantee for expedited emergency service. In contrast, regular maintenance on a residential HVAC system is rarely scheduled- can you remember the last time your unit at home had a tune-up? To properly maintain a commercial HVAC system, its essential to hire a qualified HVAC contractor who specializes in the type of large commercial equipment your building has.
Cooper Oates is Sacramento's HVAC Service Contractor of Choice for Over 50 Years
If you are looking for a qualified HVAC contractor to maintain your building's HVAC system all year round, you've come to a great place. With over 50 years of commercial HVAC experience, we've placed the comfort and efficiency of the buildings in the Greater Sacramento Region in the forefront- so both yourself and your building occupants stay comfortable all year round. Cooper Oates' service technicians are professionally trained and certified to provide only the highest quality service to your commercial HVAC system.
Our service area extends as far north as Chico, CA, east to Napa, west to Placerville, south to Turlock and in between including: Rancho Cordova, Folsom, Elk Grove, Roseville, Woodland, Stockton, Davis, Yuba City, Auburn, Sutter Creek and Lincoln.
We offer planned maintenance agreements tailored to your building's specific needs, and 24/7/365 service for your most critical emergencies. Contact us today to learn more about how we can offer value to your business.