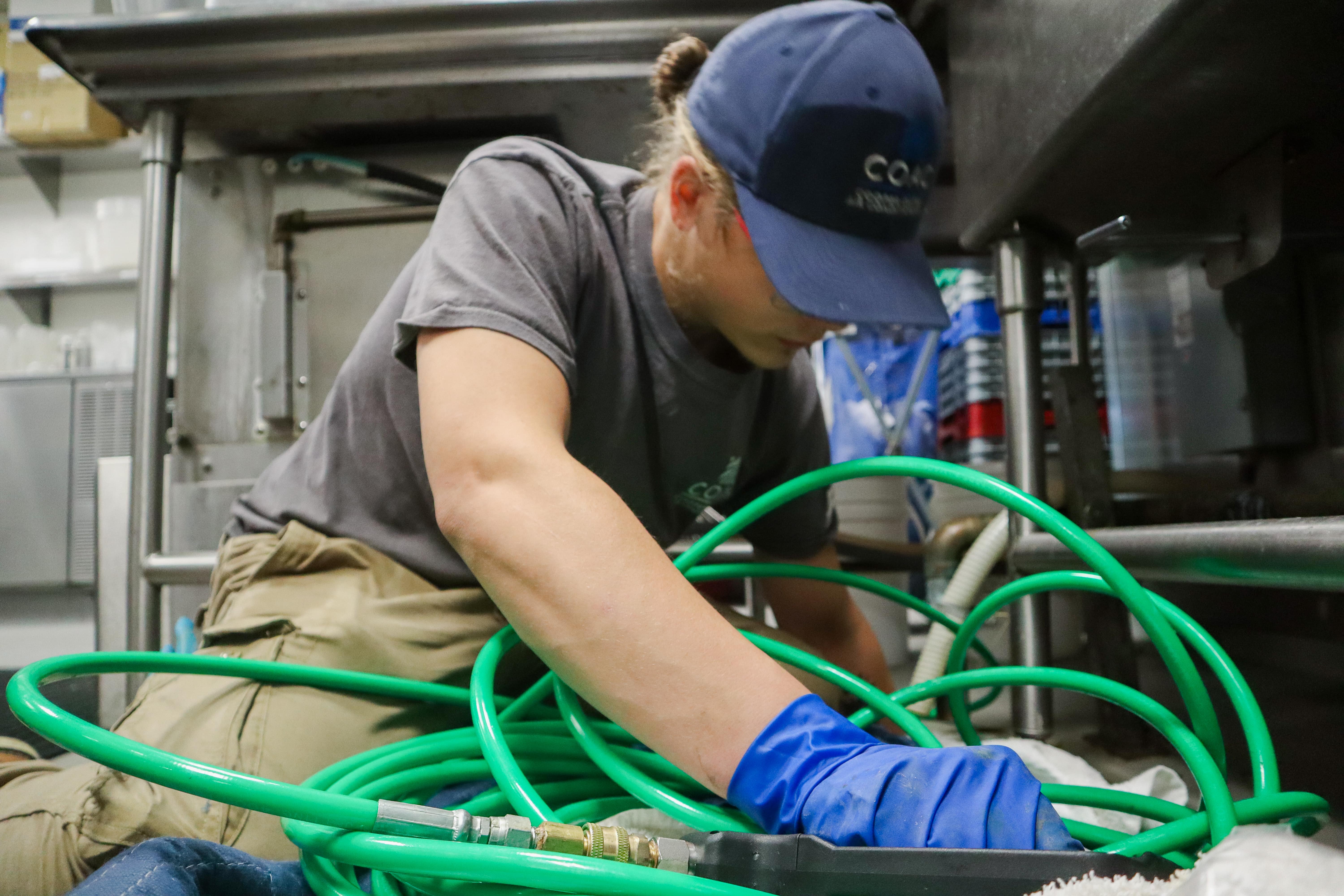 What Are the Differences Between Commercial and Residential Plumbing?
When it comes to plumbing systems, there are significant differences between commercial and residential applications. While both types require skilled plumbers with extensive knowledge and experience, the complexity, scale, and specific requirements of each type vary greatly. Whether you are a facilities manager seeking a better understanding of all that goes into maintaining your building's plumbing system, or a technician in training deciding on the path of residential versus commercial plumbing, understanding these differences is crucial.
Read on to explore the distinctions between commercial and residential plumbing, the unique skills required for commercial plumbing, the importance of hiring a specialized commercial plumbing contractor and how to find a trusted commercial plumbing service provider for your building.
Differences in Plumbing Systems
Size and Complexity
One of the primary differences between commercial and residential plumbing lies in the size and complexity of the systems. Residential plumbing systems are designed to serve a single-family residence and are relatively smaller and simpler. In contrast, commercial plumbing systems are larger and more complex, catering to the needs of multiple occupants and handling higher usage demands. Commercial buildings often have multiple floors, numerous sinks, toilets, and urinals, as well as specialized fixtures for various purposes. Commercial plumbers must possess the expertise to navigate and work with more intricate situations and larger equipment.
Daily Usage and Durability
Commercial plumbing systems experience significantly higher daily usage compared to residential systems. With a larger number of people using the facilities, the plumbing components must be able to withstand operating much more frequently. Commercial plumbing fixtures and pipes are built to be more durable and robust, capable of sustaining the strain and pressure of heavy usage. In contrast, residential plumbing systems serve a smaller number of individuals, resulting in less wear and tear on the system.
Building Size and Requirements
The size and requirements of commercial buildings differ greatly from residential properties. While residential buildings are typically smaller in scale, commercial structures encompass various types, such as offices, shops, hotels, restaurants, factories, and more. Commercial plumbers must be adept at working with large-scale buildings, understanding the intricacies of complex plumbing systems in multi-story structures. They need to ensure proper connectivity and functionality of water supply lines, sewage systems, and specialized fixtures specific to the industry or establishment, to provide proper service that will last.
Health and Safety Regulations
Another crucial distinction between commercial and residential plumbing lies in the health and safety regulations. Commercial buildings, especially those accommodating public spaces like restaurants or hotels, must adhere to strict health and safety standards to prevent the spread of diseases and maintain proper hygiene. Commercial plumbers are well-versed in the specific plumbing fixtures and materials required to meet these regulations, ensuring the safety and well-being of occupants.
The Importance of Hiring a Specialized Commercial Plumbing Contractor
Now that you have read the major differences between commercial and residential plumbing systems as above, it makes sense that you'd want to hire a commercial-only plumbing contractor to service your business. Think of this- would you rather hire someone specialized in the service you need (commercial only), or someone who tries to do it all? If you still need some convincing on why you should hire a plumbing contractor who specializes in commercial and industrial facilities, read below:
Expertise and Skills
Commercial plumbing projects demand a higher level of expertise and skills due to their complexity and specific requirements. Commercial plumbers undergo specialized training and have extensive experience working with large-scale plumbing systems. They possess the knowledge to navigate complex building structures, understand code requirements, and handle the unique challenges that arise in commercial settings- something residential plumbers are often not well-versed in.​
Tools and Equipment
Commercial plumbing projects often require specialized tools and equipment to handle large fixtures, heavy-duty pipes, and complex installations. Commercial plumbing contractors are equipped with the necessary tools and technology to complete the job efficiently and effectively. They have access to advanced equipment for tasks such as jetting, backflow inspection, pipe repairs, boiler service, drain cleaning, camera sewer inspection, water heater replacement, and emergency services.
Compliance with Regulations
Commercial plumbing contractors are well-versed in local, state, and federal regulations governing commercial plumbing systems. They stay up to date with changes in codes and requirements, ensuring that the plumbing work meets all necessary regulations. By hiring a commercial plumbing contractor, you can have peace of mind knowing that your plumbing system is compliant with the applicable standards.
Seamless Collaboration
Commercial plumbing projects often involve collaboration with other contractors, such as electricians, HVAC technicians, and building designers. A specialized commercial plumbing contractor can seamlessly coordinate with these professionals, ensuring smooth collaboration and efficient project completion. This collaborative approach helps avoid delays, conflicts, and potential issues that may arise during the construction or renovation process.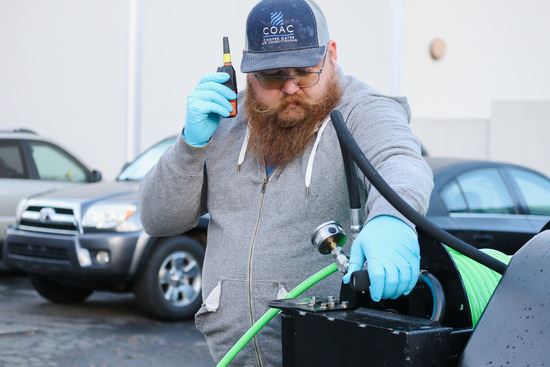 Cooper Oates: Your Trusted Commercial Plumbing Partner in Sacramento, CA
When it comes to commercial and industrial plumbing systems in Sacramento and surrounding areas Cooper Oates is a trusted name. With over 50 years of experience, Cooper Oates has established a reputation for excellence in the industry. Our team of skilled commercial plumbers are fully licensed and equipped to handle the complexities of large-scale plumbing projects.
Complete & Professional Plumbing Capabilities
From commercial plumbing construction to ongoing maintenance and repair services, Cooper Oates delivers comprehensive solutions tailored to the unique needs of each client. Our capabilities include jetting, backflow inspection-installation and certification, pipe repairs, fixture replacement, pipe repairs, boiler service, drain cleaning, camera sewer inspection, water heater replacement, and much more including 24/7/365 emergency services. We understand the importance of efficient and reliable plumbing systems for the smooth operation of your building.
Our experienced team works closely with clients, offering personalized solutions, transparent communication, and timely project completion. Our service area encompasses the greater Sacramento Valley including Rancho Cordova, Folsom, Placerville, Elk Grove, Roseville, Woodland, Stockton, Davis, Yuba City, Auburn, Sutter Creek, Chico, Turlock, Lincoln and more.
Contact us today.